Facilities
Multipurpose restrooms
Multipurpose restrooms are located on the 1st and 2nd floors.
Coin-operated lockers
Coin-operated lockers are available in the 2nd floor lobby. Please inquire at the 2nd floor reception desk about storing items too large to fit into a locker.
Wheelchairs are available.
Please apply at the 2nd floor reception desk. Wheelchairs are the manual attendant-propelled type, so users must be accompanied. Floors are accessible by elevator and slopes in the building.
Please observe the following rules
No food inside the building, please.
Beverages may be consumed in the 3rd floor Multipurpose Room, where vending machines are also available. This room is available as a break spot except when being used by a group or for a museum event.
Smoking is not allowed inside the museum and no smoking area is provided.
No pets inside the museum, please.
Programs
Special Exhibit Room
This room features special exhibits on the history of or latest trends in newspapers or journalism.
Event Rooms
Event Room is divided into two spaces: one for lectures and the other for newspaper production workshops, where a newspaper production manager who was formerly a journalist is on site during operating hours.
Visitors to the workshop can have a personalized copy of a newspaper which includes their photo made at any time.
For group visitors, various experience programs, such as hands-on newspaper making using a computer or newspaper lectures, are available.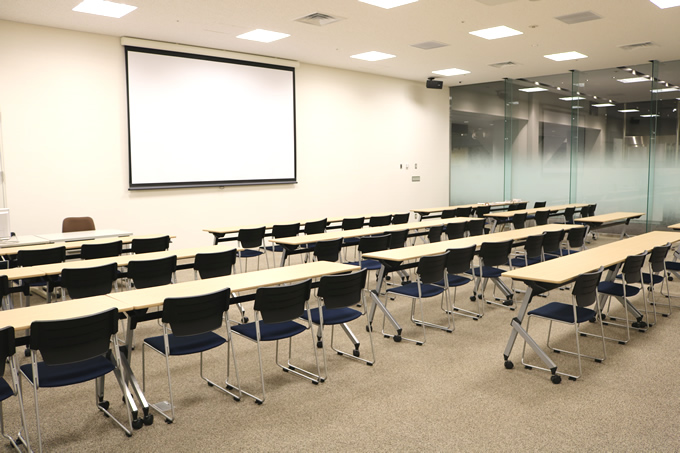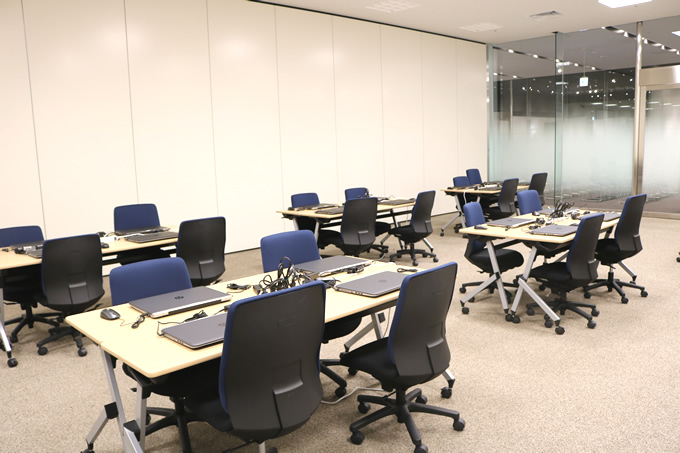 Multipurpose Room
Events or workshops are held in the Multipurpose Room at various times.
School groups visiting the museum as an extracurricular activity can use the room for eating lunch.
Visitors may use the Multipurpose Room to take a break at any time, except when the room is reserved for events or for use as a lunch space. Beverages may be consumed here.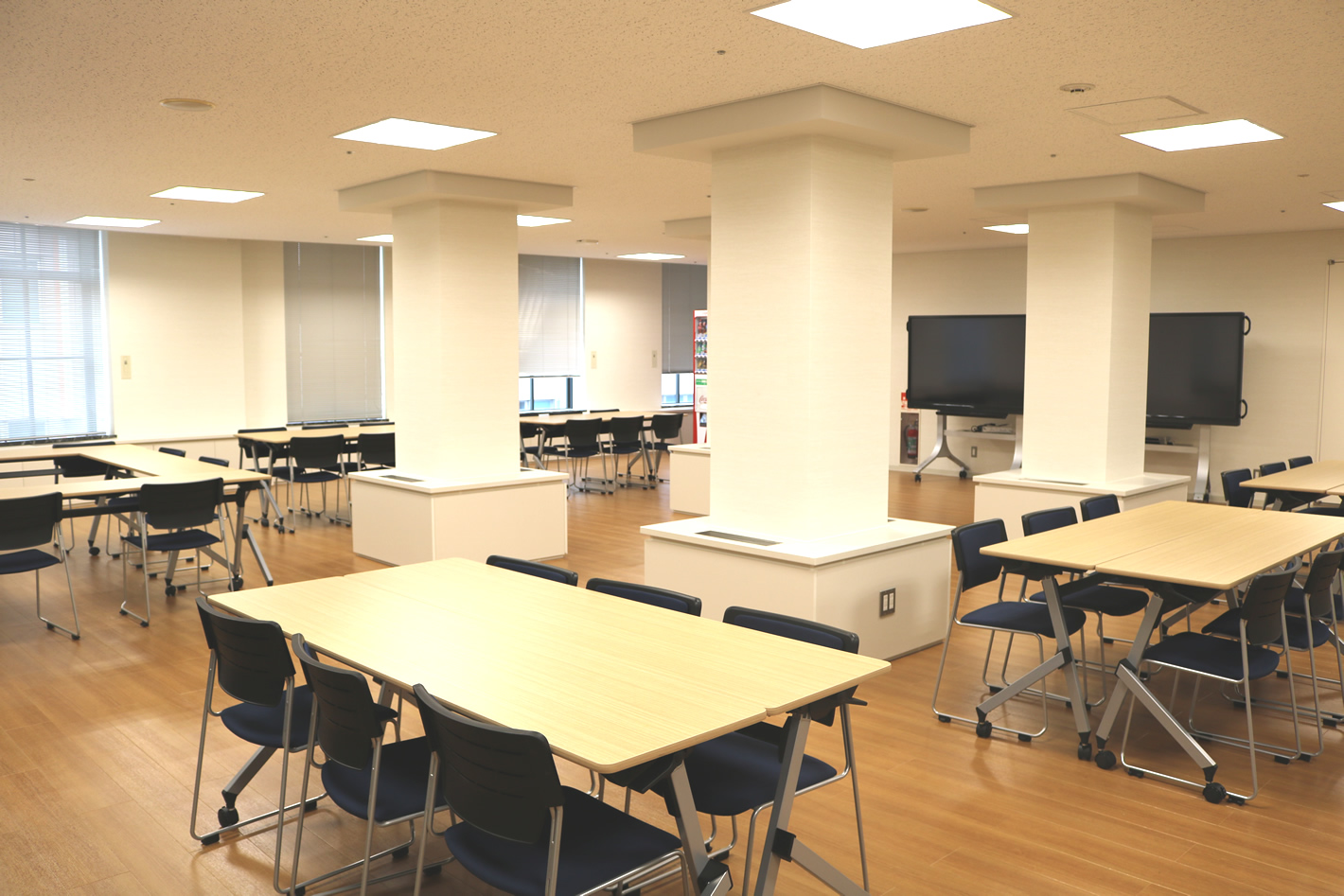 Newspaper-reading Room
One week's worth of issues of 135 newspapers published by members of the Japan Newspaper Publishers & Editors Association is delivered to the Newspaper-reading Room. All newspapers here are available for reading. The room also has one terminal for accessing the databases of 63 newspapers published by 59 companies (no printouts available).
* We ask that you keep your use of the Newspaper-reading Room reasonably short.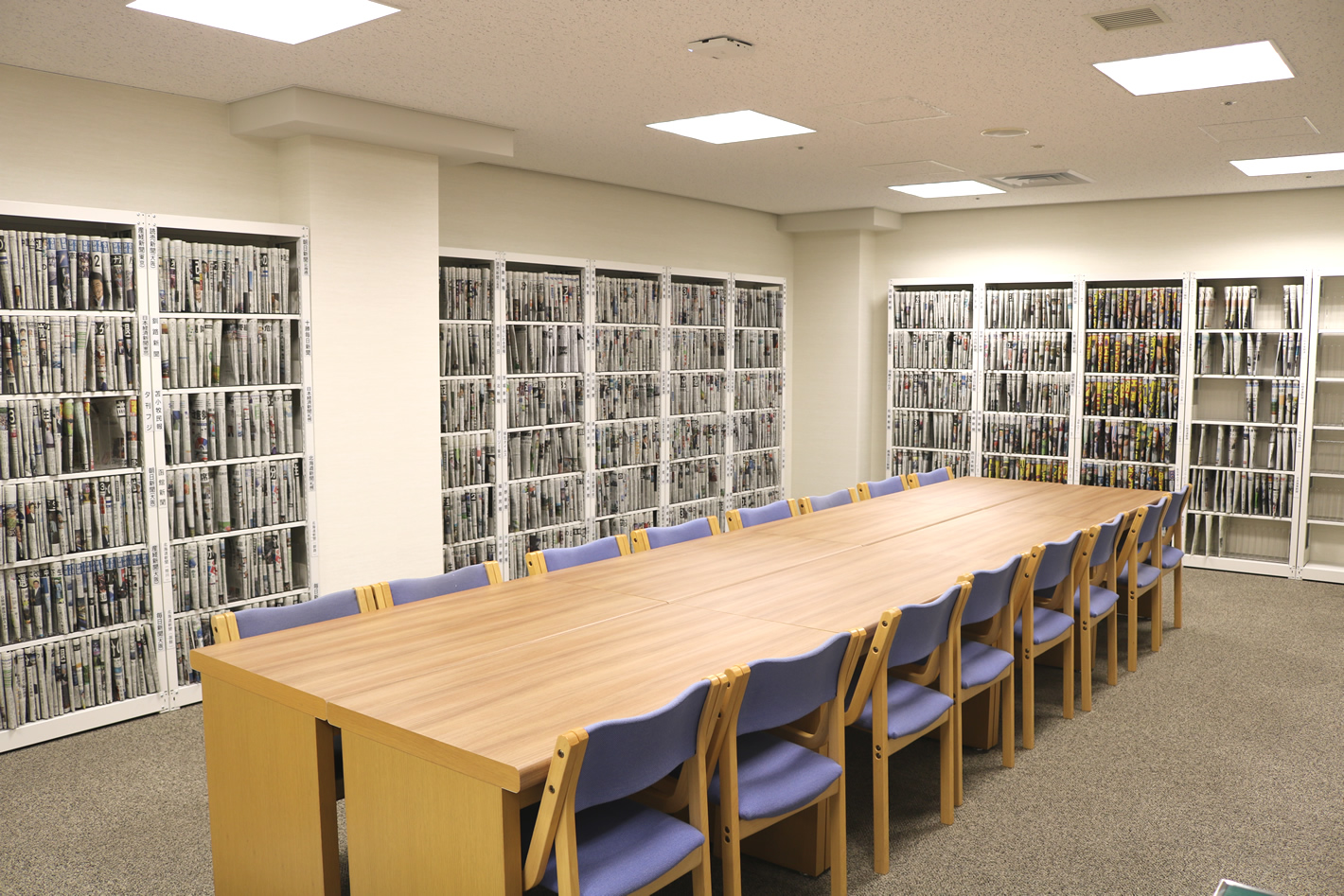 Café de la Presse Museum Café
The Café de la Presse on the 2nd floor is a French-style café modeled on the kind of place where journalists drop in. Sit down for a delicious cup of coffee and handmade sweets at a table overlooking the ginkgo trees of Nihon-odori Street. A lunch menu is also available.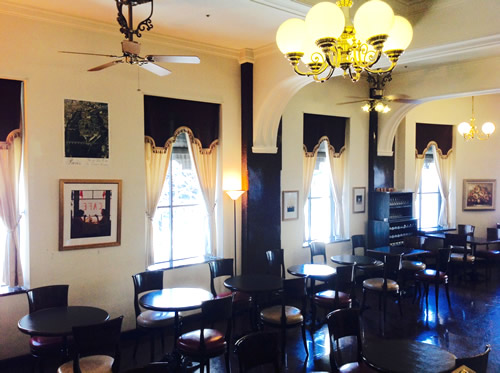 Hands-on programs for individual visitors
You can create your personalized copy of a newspaper, including a photo and a short piece about yourself composed using editing software.
With a photo taken by a museum staff, you will have a special, one-and-only souvenir of your visit to Newspark. Ready in about 20 minutes.
Hours:

10 AM to 4:30 PM

Charge:

Free
Apply directly to the Workshop on the 2nd floor. No prior reservation necessary.